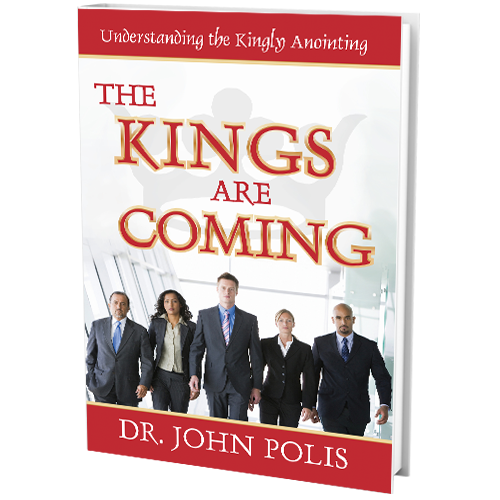 The Kings Are Coming
Regular price $ 10.00 Sale
THIS BOOK IS ALSO AVAILABLE ON AMAZON PAPERBACK OR KINDLE
The kingly anointing has not passed away. It is here. It is now. It is fully restored to the Church and it is for present-day people with present-day functions. This book walks you through the characteristics of the kingly anointing and demonstrates how you can operate in the power of GOD to destroy the works of the enemy and finish the colossal task of taking the gospel message into every nation before Jesus returns.
The prophets are here and the priests are here, but where are the kings? They are coming! I can hear them marching even now - can you?
Endorsement:
Dr. John Kelly
CEO, LEAD | CEO, ICWBF | Ambassador Apostle, ICA
"The Kings Are Coming" by Apostle John Polis is an excellent book that discerns the times. It declares that now is the 'set time' for the restoration of the kingly anointing to come back to the Church (Revelation 1:5-6). As you navigate this book, you will discover the 'what' and the 'how' of the kingly impartation and restoration. This will assist you to achieve your destiny!"