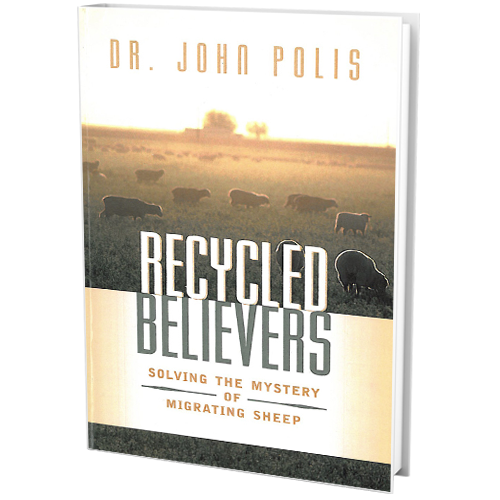 Recycled Believers :Solving The Mystery of Migrating Sheep
Regular price $ 10.00 Sale
THIS BOOK IS ALSO AVAILABLE ON AMAZON PAPERBACK OR KINDLE
If you are a Christian involved in the local church, no doubt you are aware of the "traffic flow" between churches. You may be a believer who has gone from church to church yourself, not sure of the reason why. There is an answer to the "mystery of migrating sheep" in the Church today and you will be surprised to know that much of the movement is "led by God."
Find answers to the following questions:
Why God moves Christians to a different church.

How do today's transient Christians relate to people in the Bible?

Does God call Christians to really "get connected"?

 What are the four categories of "migrating sheep" in today's church?

How to find your of release" in another's ministry.

How to enjoy continual revival.
94 pages